Understanding Photography for Beginners
In 2016 practically everyone carries a camera with them, their cell phone. We use our camera phones to capture important moments, help remember a product or record a paper document. Many of us still like to use an actual camera that enables us to have more control and record a higher resolution digital file. There are not many out there that still use film cameras, but there are, my aunt is one, but as film labs become phased out and more expensive, many are forced to evolve to digital photography.
Regardless of the type of camera you are using, there are still a few fundamental keys to keep in mind when taking a photo on any device. Here are what you need to know to take a good photograph.
There are 3 main components to taking a photograph: light, shutter speed and aperture. Regardless of the device you are using, these components the most important.
Light can be natural or artificial. Natural light is best because all devices are calibrated to balance the light spectrum. Most all artificial light will have an abundance of a certain color hue and you would have to set your settings to compensate for that light. If your flash is the correct distance, it will overpower any other light hue. It's best to use your flash as much as possible and to fill in dark areas whether you are inside or outside. Your photos will not have as much contrast and your color hue will be balanced.
Shutter speed is how fast the door of your device allows light in through the lens. Traditional film and digital (DSLR) cameras have a door with a mirror that flips up allowing the image to be recorded. The less amount of light available the longer the door needs to be open to record it. The door doesn't need to be open as long if there is more light. The longer the door is open, more the opportunity for the subject or you (the photographer) to move, which makes for a blurry image. Try to use as much light as possible.
Aperture is the size of the hole allowing the light in. The larger the size of the hole the more amount of light that will be let in. Almost all devices are set on automatic and will adjust the size for you according to how much light you show it or meter. Our own pupil is an aperture. Ever notice how hard it is to see long distance in the dim light? The larger the hole, the less amount of focus. If you would like long distances to be in focus, use a smaller aperture and more light. Keep in mind that your auto flash will try to compensate for the lack of light in long distances, but it won't do you much good if your subject if far beyond your flash power.
On top of understanding Light, Shutter and Aperture, also keep in mind Focus and Composition.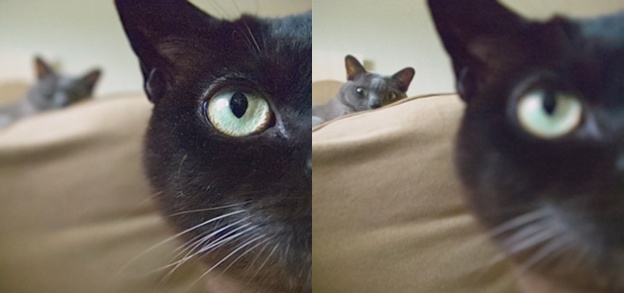 Focus is the product of your aperture. Auto focus can be your best friend, just be sure to set it to the most important subject and make not selecting your background. Newer cameras can even detect where your eye is looking and make that your main focus.
Composition is usually the last thing photographers think about, but is just as important as all the rest. Don't be afraid to come in close to your subject and eliminate needless background distractions. You can't lose by centering your subject in the center of your frame and give time for the camera to take the photo before you move it. In dim light it can take longer than you think because of why? You guessed it, the shutter.
Understanding these fundamental keys to photography can help you take better photos now and expand on to become better in the future. Happy Photo taking!